Library Learning Commons
Fall LLC News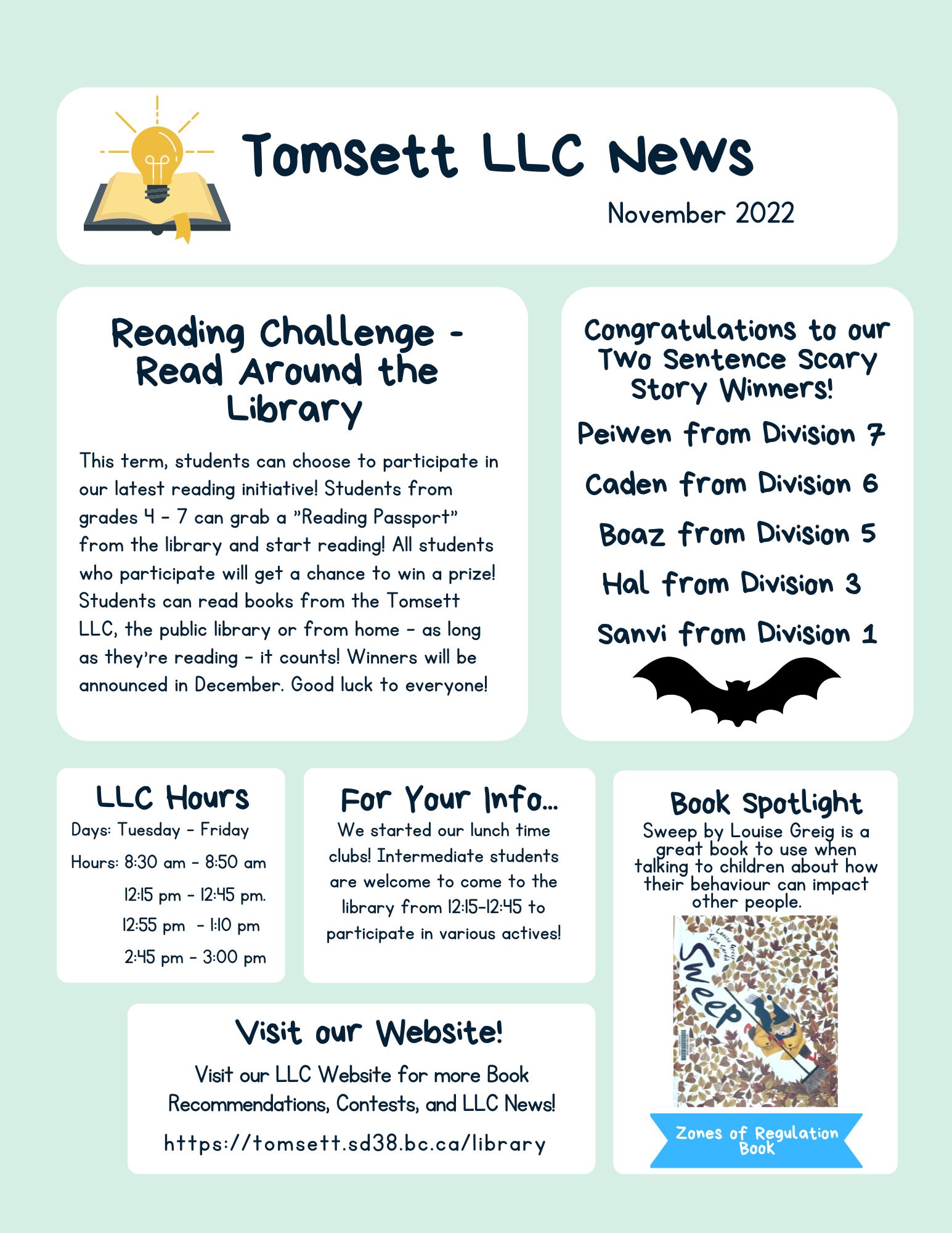 Two Sentence Scary Story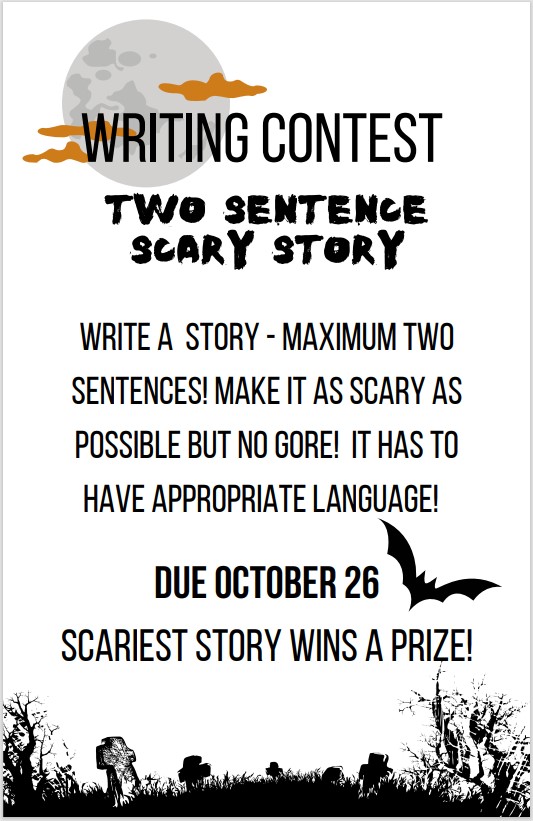 We're in Full Swing!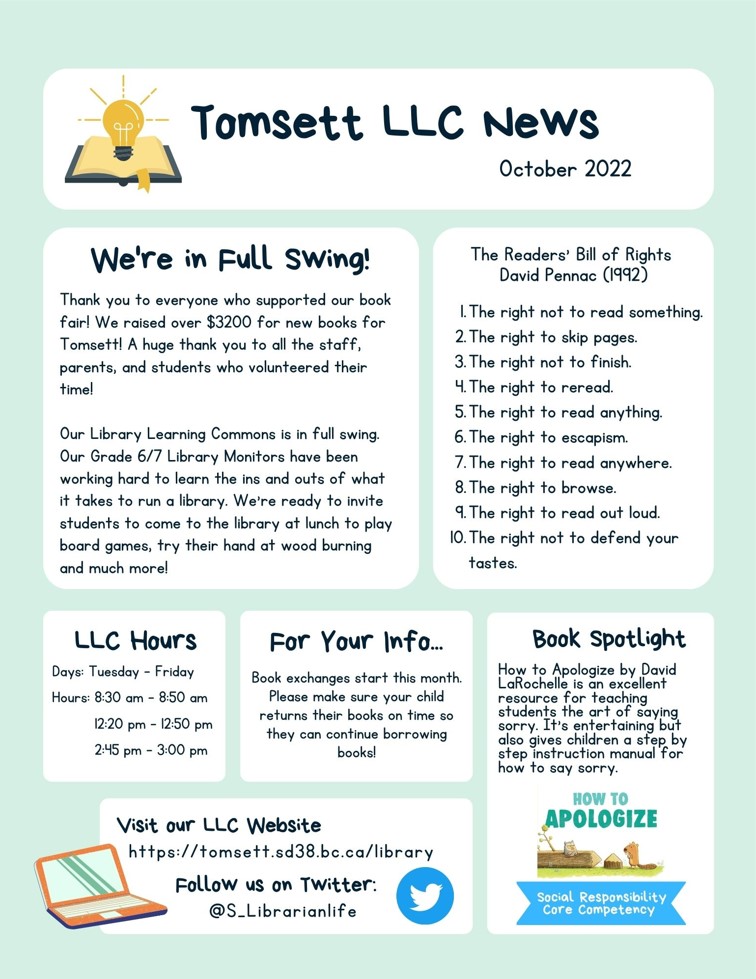 The Amazing Tomsett Library Race
Last week, students in Divisions 1 - 10 participated in "The Amazing Library Race" library orientation. They had to complete a series of tasks to learn about how the Tomsett LLC works. Their "Road Blocks" and "Detours" included tasks about where to find books, how to navigate our fiction and non-fiction collection, how to access various data bases and light boxes and much more! It was a blast! 
Book Tasting at the Bookshelf Bistro
Welcome Back!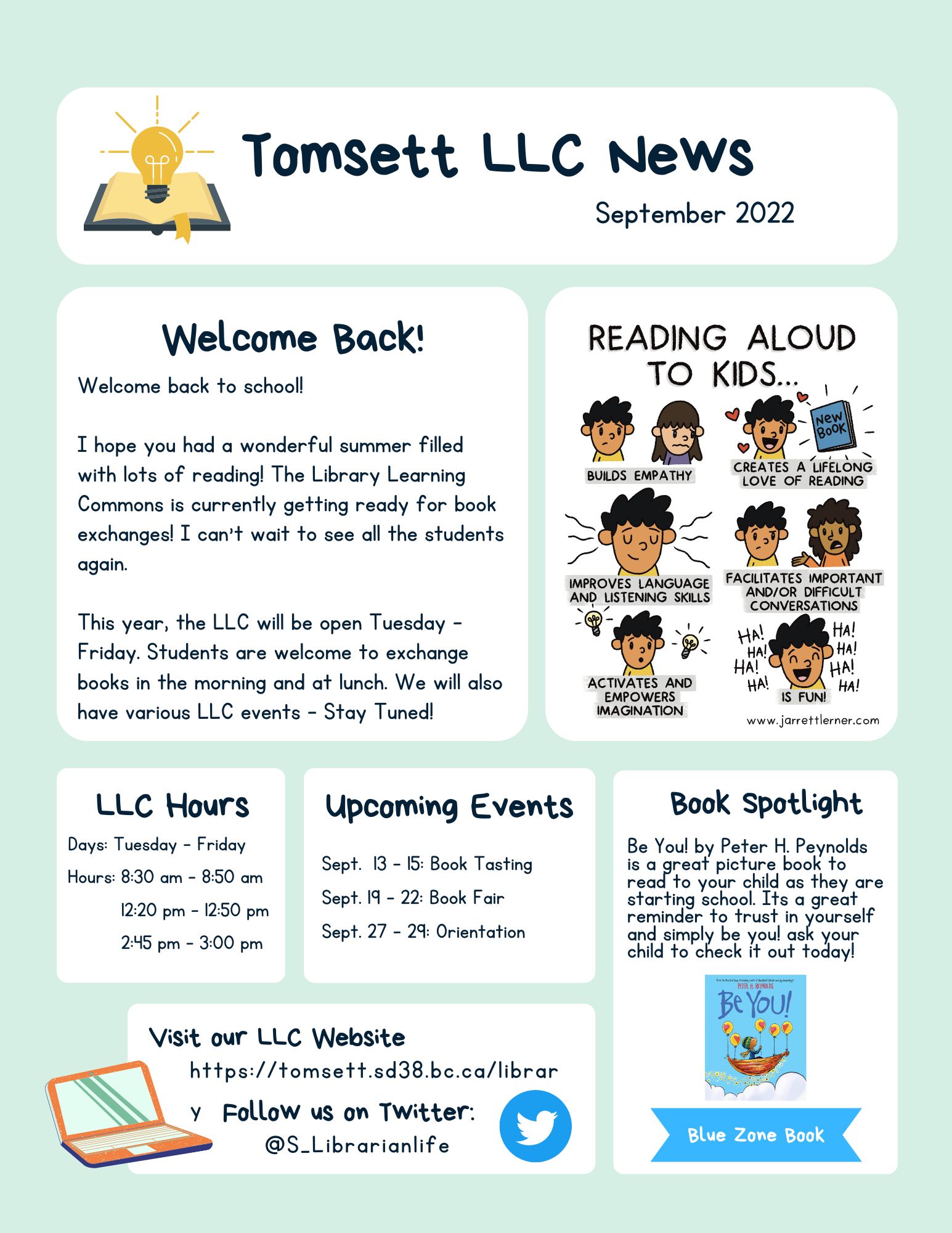 Bookshelf Bistro is back at Tomsett
Coming Soon! Scholastic Book Fair
February Emoji Book Title Contest
Congratulations to Winners of the Wild Robot Escapes -Take Home Trivia -
Terrance from Division 1 and Issac from Division 2!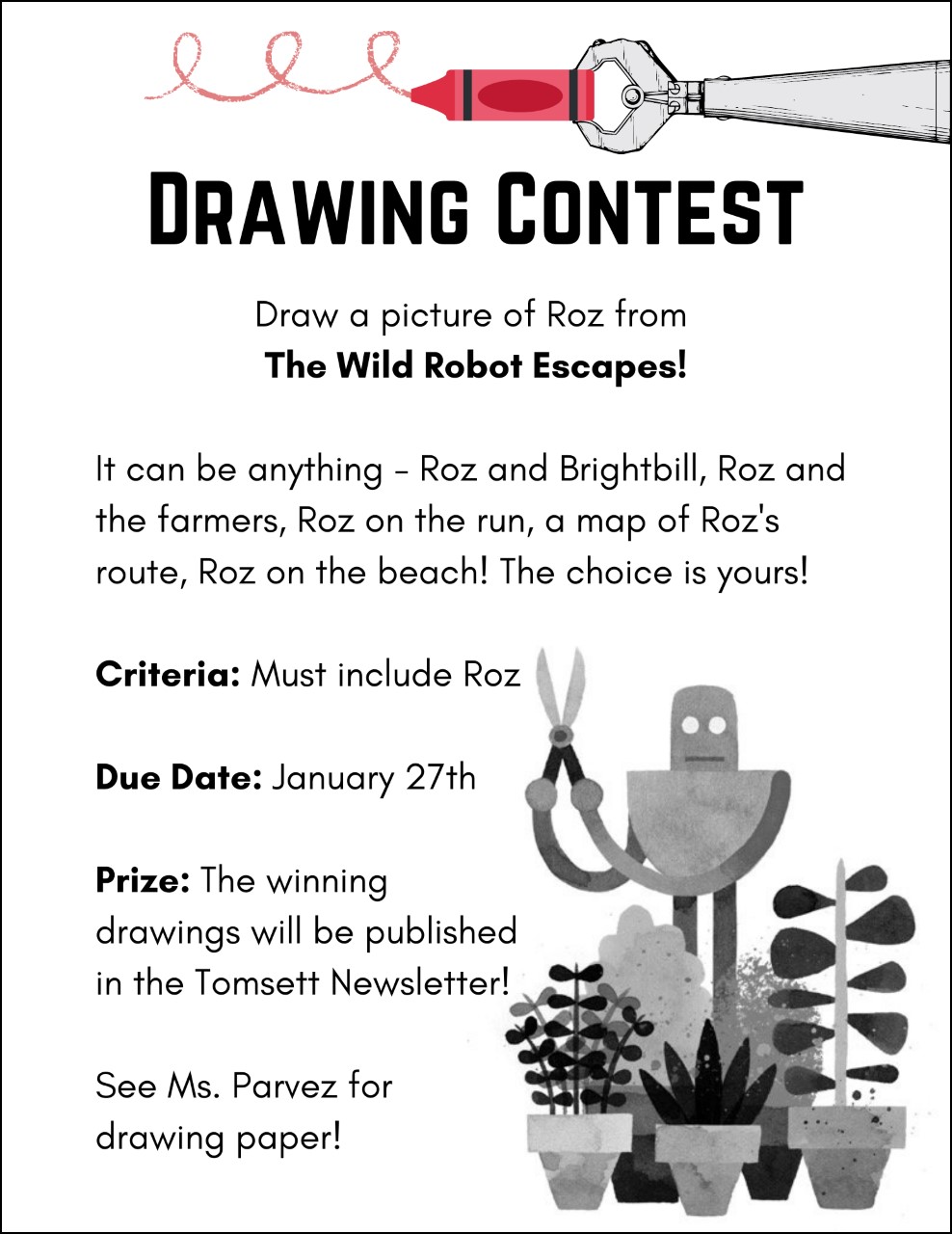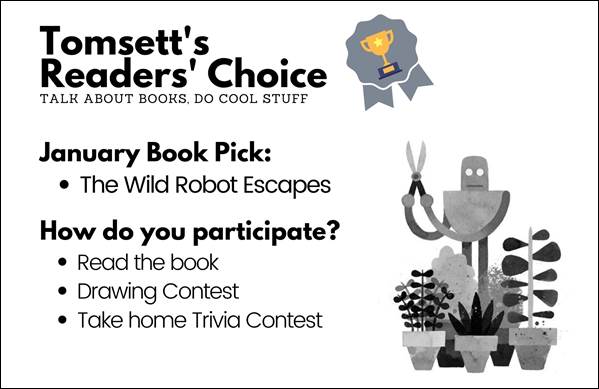 Welcome to the Bookshelf Bistro!
"Emoji Contest" Submit your answers by 27th!